As we've mentioned several times in the past, Joe and I are staunch supporters of the LGBTQ+ community. From donating to LGBTQ+ causes to working at and walking in Pride parades to supporting our friends at Gay Days at WDW, we've been there for our lesbian, gay, bisexual and transgender friends. Another case in point, Joe and I have not eaten at Chick-fil-A (CFA) in a dozen or more years because of their continuous corporate donations to organizations that are historically anti-LGBTQ+.
That being said, I frequently keep up to date on what the company is doing, in case they change on their social stance. Frankly, I used to ADORE their chicken nuggets and would love to go back to CFA if they had a social change of heart and took the money I spent on their food and gave it to organizations that helped my friends in the LGBTQ+ community, instead of ones that hurt them. So I've been watching the whole "CFA at airports" stories that are going on and particularly liked Matthew's take on it, on Live and Let's Fly. All I have to say is, if you're gonna do it, San Antonio, at least do it right. Sheesh.
But then I saw Gary's post on View From The Wing about what San Jose Airport's (SJC) plan is, and I really question if that's the best idea, either? Here's why…
As per Gary:
They approved a Chick-fil-A last year, but will hang a rainbow flag near the Chick-fil-A. In other words, they're going to use government-sponsored speech to combat the ideas the city council believes are embedded in the chicken chain.

The San Jose City Council voted 11-0 on Tuesday to hang rainbow flags in support of LGBTQ people and pink, blue and white flags for transgender rights at or near a Chick-fil-A due to open in May at San Jose International Airport.

…San Jose Vice Mayor Charles Jones said the plan is to have a flag or flags near the restaurant and outside of the airport.

The San Jose flag project goal is explicitly to be "a counter-signal to the discrimination supported by Chick-fil-A" and to flip the supposed embedded meaning of Chik-fil-A by making it the "gayest Chick-fil-A in the country."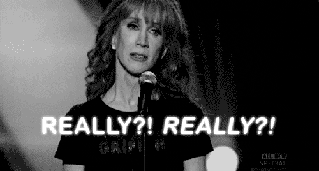 OK, I get what they're trying to say. But how is having "the gayest Chick-fil-A" via LGBTQesque flags outside the business going to make a difference?
Chick-fil-A restaurants are franchises, and fortunately, you don't have to be anti-LGBTQ+ to be a franchchisee 😉 As it is, a CFA franchisee right here in Orlando is a gay couple, and there's nothing saying the franchisee at SJC isn't also gay or at least an ally.  Whatever the case, flags won't stop people from buying food at the SJC CFA, the franchisee sending 15% of their sales and 50% of their profits to CFA Corporate to maintain the right to be a CFA, and then CFA Corporate turning around and donating that money to organizations that hurt the LGBTQ+ community.
However, having rainbow and pink, blue and white flags around the restaurant and outside the airport will show the world that THE AIRPORT is an ally. Which I suppose is nice, but it won't fix the problem that is the Corporate CFA, which is headquartered in Atlanta.
Don't get me wrong – I like that SJC is doing something. I just question how they think it will help anything at all.
Wait, I can think of one place it'll help…the only CFA in the country that's surrounded by LGBTQ+ flags. That's sure to be a hit on Instagram, huh?
Perfect…give them lots more publicity. #rolleyes
Like this post? Please share it! We have plenty more just like it and would love if you decided to hang around and clicked the button on the top (if you're on your computer) or the bottom (if you're on your phone/tablet) of this page to follow our blog and get emailed notifications of when we post (it's usually just two or three times a day). Or maybe you'd like to join our Facebook group, where we talk and ask questions about travel (including Disney parks), creative ways to earn frequent flyer miles and hotel points, how to save money on or for your trips, get access to travel articles you may not see otherwise, etc. Whether you've read our posts before or this is the first time you're stopping by, we're really glad you're here and hope you come back to visit again!

This post first appeared on Your Mileage May Vary