The St. Regis Hotels & Resorts is a luxury hotel chain that's part of the Marriott umbrella of hotel brands. The original St. Regis Hotel was founded in New York City in 1904 by John Jacob Astor IV. Starwood acquired the hotel in 1999, and began to open other high-end hotels with the St. Regis name. Starwood, of course, merged with Marriott in mid-2018, which made the St. Regis a Marriott property.
And I don't want to stay in one.
Some people might be surprised about that because even though I generally have middle-of-the-road tastes (I'm perfectly happy in a Holiday Inn Express or a Candlewood Suites), I can still totally enjoy myself when we stay at swanky places like the  Waldorf=Astoria in NYC (just before it closed for a multi-year refurbishment) and in Key West, the Park Hyatt Washington D.C., or the St. Pancras Renaissance.
So what's the difference between all of those fancy places and the equally as fancy St. Regis?
St. Regis comes with complimentary butler service.
From their website: "Introduced at the St. Regis New York by John Jacob Astor IV, St. Regis Butler Service has remained a signature offering for more than a century. The anticipatory, personalized service of the St. Regis Butler ensures that each guest's unique preferences are understood and realized at more than 40 hotels and resorts worldwide."
Y'all, that's just WAY TOO fancy for me and I can't even.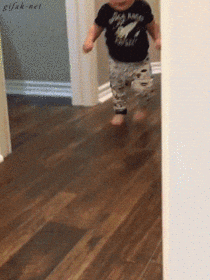 Maybe it's because I was born "fun sized" and stayed that way (hello, 4'6″ adult!), but I have always been fiercely independent. I'm talking "to the point of being stubborn" kind of independence. I mean, it took years – YEARS! – before I let Joe carry my suitcase. So since I'm perfectly capable of unpacking and packing my own suitcase, getting my own soda/snacks (the latter gives me an excuse to explore), ironing my own clothes, making my own dinner or tour reservations, etc., I'd just as soon do it myself.
For whatever reason, I also tend to be a little bit on the, I dunno, "I am not worthy" side. So if someone asks me if I want something, my first instinct is to say no, so I won't be a bother. So having a butler would mean him/her asking if there's anything (s)he can do and I'd be like, "Nope, I'm good, thanks" (and then I'd go back to doing it myself because I'm stubbornly independent).
On top of that, I'm an introvert. Don't talk to me, leave me alone, let me get comfortable around you and the situation, and eventually, I may become my regular wise-ass self. But until then, I'm going to avoid ANY interaction with a butler (and even then I'd go back to doing it myself because I'm stubbornly independent).
I'm sure that most people who have the opportunity to have a butler enjoy it immensely. I'm simply not "most people." So the St. Regis? I'd love to walk through the lobby of any of them. But to stay there? No thanks, I'll pass.
How about you? Have you ever had butler service at a hotel? What'd you think?
Want to comment on this post? Great! Read this first to help ensure it gets approved.
Want to sponsor a post, write something for Your Mileage May Vary, or put ads on our site? Click here for more info.

Like this post? Please share it! We have plenty more just like it and would love it if you decided to hang around and sign up to get emailed notifications of when we post.
Whether you've read our articles before or this is the first time you're stopping by, we're really glad you're here and hope you come back to visit again!
This post first appeared on Your Mileage May Vary