For years, people from all around the world have been traveling to Turkey. A self-governed republic since 1923, the country is rich in history that goes back to centuries BC. In modern days, tourists have flocked to the Hagia Sophia Mosque (sometimes called one of the most beautiful buildings in the world), the ruins of Ephesus, the rock valley of Cappadocia, the pure white terraces of Pamukkale, and, of course, the famous city of Istanbul (BTW, here's how you can stay in Istanbul for FREE, courtesy of Turkish Airlines).
I remember when I was a little kid learning geography, the names of both Hungary and Turkey used to confuse the crap out of me ;-). Hungary looked and sounded a whole lot like Hungry, so I was always spelling it wrong. And as far as I was concerned, the word "turkey" meant a bird that we ate at Thanksgiving (you know, because we were "hungry"…get it? I'll be here all week. Eat the veal. Or the turkey.).
Side Note: Speaking of confusion, I has SO MUCH TROUBLE spelling "Czechoslovakia" as a kid, that when we were having a geography test where SPELLING COUNTED (that was SO MEAN!), I studied it over and over and over and over so much that, not only did I get 100% on the test, but it's stayed in my head for what will probably be forever. So then what happened to Czechoslovakia? It split up into 2 countries in 1993 and doesn't exist anymore.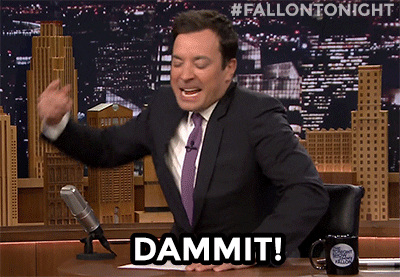 Anyway, Czechoslovakia notwithstanding, my misunderstanding of Hungary vs. hungry finally got straightened out (which is good because my grandmother was born in Hungary LOLOL). But I'm happy to report that children in the U.S. will no longer have to confuse Turkey (the country) with turkey (the bird) because the country of Turkey is in the midst of officially changing its name. Not that it's a huge change…it's just so that the rest of us will finally catch up with what they've been calling themselves for forever and a day.
You see, in Turkey, they don't call themselves "Turkey." In Turkish, the country's name is spelled "Türkiye" and is pronounced "tur-key-YAY." And the country's president, Recep Tayyip Erdogan, has been pressing for the name change since late last year.
As per Turkish public broadcaster international news channel TRT World, Erdogan said in December:
The phrase Türkiye represents and expresses the culture, civilization and values of the Turkish nation in the best way. In this context, the phrase 'Made in Türkiye' is now being used instead of 'Made in Turkey' on our export products, which are the pride of our country in international trade.
Other, less official to the UN, but equally important reasons for the change, especially in relation to English speakers, include:
When you Google "Turkey," you most often get references to the birds, not the country (OMG, isn't it the truth? Every time I'm writing something for our blog about "Turkey the country" and search for an appropriate photo, I always have to remember to Google Turkey country. Otherwise, I get a bajillion pictures of "turkey the bird" [both alive and…roasted])
Another definition of "turkey" is, "a failure." And really, who'd want their country to be named after something like that?
Anyway, the next step was for Turkish Foreign Minister Mevlut Cavusoglu to send a letter to the United Nations formally requesting that the country be referred to as "Türkiye," which was not that long ago.
According to the Associated Press, Stephane Dujarric, the spokesman for UN Secretary-General Antonio Guterres, confirmed that Guterres received the letter earlier this month. Dujarric also confirmed that the name change took effect immediately, as of when the letter was received.
It's already been suggested that although the U.N. may start using the new name immediately, trying to get the several hundred million residents of the 59 countries and 27 territories that speak English as a primary language to start calling the-country-formerly-known-as-Turkey "Türkiye," especially when it includes a letter (ü) that isn't even used in the English language, is going to be…difficult.
"It won't happen overnight for the broader public," Sinan Ulgen, chairman of Istanbul-based think-tank EDAM, was quoted by CNN. "It will likely take many years for the broader international public to switch."
Meanwhile, the next time you plan to go to Turkey, you may want to search for flights to Türkiye instead.
Yay, tur-key-YAY!
Feature Photo: rawpixel
Want to comment on this post? Great! Read this first to help ensure it gets approved.
Want to sponsor a post, write something for Your Mileage May Vary or put ads on our site? Click here for more info.

Like this post? Please share it! We have plenty more just like it and would love it if you decided to hang around and sign up to get emailed notifications of when we post.
Whether you've read our articles before or this is the first time you're stopping by, we're really glad you're here and hope you come back to visit again!
This post first appeared on Your Mileage May Vary