If you think about it, Disney is amazingly good at fooling people. Sometimes it's for good, like when they want to enhance our experience in a park, and sometimes it's purely for their own purposes.
Of course, it makes perfect sense that they're really good at that. They are, of course, the master of storytelling and that's especially true if you're at Walt Disney World, Disneyland, or any other Disney park around the world. They do lots of things to make you almost really think, for example, you're on an American Main Street in the early 20th century, walking through the land of tomorrow or visiting a street of a frontier town in the mid-1800s.
They also employ techniques that work to their advantage – to not notice certain areas of the parks, or to entice you to buy things. It's all pretty fascinating. Take a look…
My thoughts on the video
Everything they mention is true and I think I have a few other examples.
The Utilidors
I think the Utilidors are a work of genius. What a perfect way to hide all the "backstage" stuff AND not worry about the inconsistency of someone dressed for work in Liberty Square but having to walk through Fantasyland to get to their break area.
There was a TV show in the mid-1980s that showed a lot of backstage WDW, including the Utilidors – all 100% sanctioned by Disney. Click here if you want to see it.
Sightlines
Besides the berm, Disney also uses buildings, trees and, in some cases, walls decorated to look like part of the landscape, to hide the parts of the parks they don't want you to see.
This isn't to mean you can't see "outside," especially if you look for it. Obviously, if you're high up, such as at the crest of the drop at Splash Mountain in WDW, you're going to see other lands and, in that example, even the Contemporary Resort Hotel & Spa in the distance. Even on land, you can see the Swan & Dolphin ("Swalfin") hotels from multiple places inside Epcot.
Forced perspective
The people who made the video didn't go into detail of how carefully they made that forced perspective. Take Main Street USA as an example. At the beginning of the day, you are excited about your day in the park and have energy. Disney has purposely made the trees on the "castle" end of the street smaller, so it feels like you're traveling a further distance. At the end of the day, you're tired and possibly holding a lot of bags with the stuff you've bought. Disney makes the trees on the train station end of Main Street larger, to make it feel like the distance isn't as long.
Special Colors
I don't think I've ever noticed anything painted "Go Away Green" or "No See Um Gray."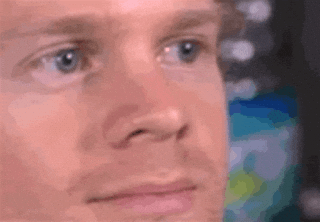 Just kidding. Of course I have. It's used quite a bit inside the parks.
But what do they use inside the attractions when they don't want you to notice something? Black. A perfect example of this is "Journey Into Imagination With Figment." It was built during the 2+ decades time when WDW executives were spending as little as possible in the parks. So instead of being immersed in the attraction (like in Splash Mountain), you are sort of guided to see the small vignettes they want you to see and everything else is black.
Smellitizers
I think these are my favorite way that Disney tries to fool people. I know that the vanilla scent on Main Street, and the popcorn and turkey leg scents are just there to get me to buy their foods. But MAAAAN, they smell good!
By the way, if you ever want to smell those things when you're not at WDW, there are companies out there that sell candles that smell just like Dole Whips, the old orange scent in Horizons, Rome burning, churros, etc. Click here to check them out.
Want to comment on this post? Great! Read this first to help ensure it gets approved.
Want to sponsor a post, write something for Your Mileage May Vary or put ads on our site? Click here for more info.
Like this post? Please share it! We have plenty more just like it and would love it if you decided to hang around and sign up to get emailed notifications of when we post.
Whether you've read our articles before or this is the first time you're stopping by, we're really glad you're here and hope you come back to visit again!
This post first appeared on Your Mileage May Vary