One of the things I've given Sharon a hard time about since I started collecting points and miles was her insistence on keeping her American Express Green Card. No matter what, it always had a place in her wallet. Her argument about knowing her number by heart wasn't enough of a reason for me to keep a card with an annual fee that gave us no benefits. The only reason I didn't push the issue was that it's her card with the longest credit history. Not that she couldn't take the hit to her credit score, This is the woman who, for two months, maxed out her FICO score.
So when American Express refreshed the Green Card, I was thrilled that we already had it and could immediately take advantage of the new benefits.
American Express Green Card
Annual Fee – $150 per year
Sign Up Benefits – This card currently has a sign-up bonus of 40,000 Membership Rewards points when you spend $2,000 in purchases for the first six months. If you use our referral link, We do get a referral bonus of Membership Rewards points.
Spending Bonus Categories – The Green Card earns three Membership Rewards points per dollar on eligible travel purchases including airfare, hotels, cruises, car rentals, campgrounds, trains, taxicabs, rideshare services, tours, ferries, tolls, parking, buses, subways, on third party travel websites, and on amextravel.com.
The card also earns three Membership Rewards points for each dollar charged at restaurants worldwide. Per AMEX's terms,
You may not earn additional points for purchases at a restaurant located within another establishment (e.g. a restaurant inside a hotel, casino, or event venue). For example, purchases made at a restaurant located within a hotel may be recognized as a purchase at a hotel, not a restaurant. You will not earn additional points for purchases at bars, nightclubs, cafeterias, and convenience stores.
We'd have to see how this works because there have been reports of the dining benefit of the AMEX Gold Card having problems. I think this wording is to prevent people from complaining about missing points down the road.
No Foreign Transaction Fees – As you hope a card that gives bonus points for restaurant and travel expenses worldwide, the Green Card does not charge any foreign transaction fees.
Credits – To offset the annual fee, American Express offers several ways to get back money in the form of statement credits. They really offer some unique credits that differentiate the card from their other cards and cards from other banks.
You receive up to $100 per calendar year in statement credits when you pay for your CLEAR membership with the American Express Green Card. This almost pays a CLEAR fee each year since anyone can get a membership for $119 or less. You can also add three additional adults to your account for an extra $50.
You can earn up to $100 in statement credits per calendar year when you use the American Express Green Card to purchase lounge access directly from LoungeBuddy through the LoungeBuddy website or LoungeBuddy app. This is yet another benefit directly related to American Express' purchase of LoungeBuddy in 2019.
While I've said before that I didn't think CLEAR was worth the money for us, I'm definitely keeping our memberships now that Sharon and I only have to pay $59.
Membership Rewards – With the American Express Green Card, you'll earn points in AMEX's transferrable points program, Membership Rewards.
While there are many uses for Membership Rewards, the best one is transferring points to one of AMEX's travel partners.
Airline Programs
Are Lingus Aerclub
Aeromexico Club Premier
Air Canada Aeroplan
Air France / KLM Flying Blue
ANA Mileage Club
Cathay Pacific Asia Miles
Avianca LifeMiles
British Airways Executive Club
Delta SkyMiles
Emirates Skywards
Etihad Guest Miles
Hawaiian Airlines HawaiianMiles
Iberia Plus Miles
JetBlue TrueBlue
Qantas Frequent Flyer
Singapore KrisFlyer Miles
Virgin Atlantic Flying Club
Hotel Programs
Choice Privileges Rewards
Hilton Honors
Marriot Bonvoy
I used Membership Rewards to help us book our $25,000 trip to Australia and Japan and the best award trip I ever booked (for someone else).
Final Thoughts
When a card gets refreshed, it often gets a deal of attention. In this case, the buzz in the Green Card is warranted. American Express took a card that had been overlooked for over a decade and turned it into a significant player in the marketplace overnight. The new bonus categories for travel and restaurant spending rival that of the Chase Sapphire Reserve. That card still has benefits the Green Card lacks like primary car rental coverage and a $450 annual fee.
I'm not saying that this card will replace that one in my wallet. However, it does shake up the marketplace when an entry-level card earns as many points as a premium card for the same purchases. I'd even say that I find Membership Rewards more valuable for the average traveler than the popular Ultimate Rewards.
For us, most of our hotel, toll, ride-share and restaurant spending is going to shift to this card immediately. I'll still keep the airfare and car rental charges on the Sapphire Reserve because of the better insurance coverage that the card provides.
And for those of you not fortunate (or unfortunate) enough to have kept this card in your sock drawer, remember that we have our referral link with the extra $150 bonus for spending at home furnishing stores.
(Note from Sharon: And I get to keep my green card without grief anymore!)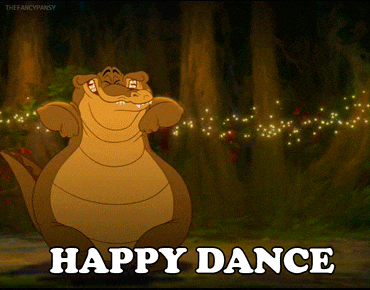 Want to comment on this post? Great! Read this first to help ensure it gets approved.
#stayhealthy #staysafe #washyourhands #wearamask #getyourCOVIDvaccine
Like this post? Please share it! We have plenty more just like it and would love it if you decided to hang around and get emailed notifications of when we post. Or maybe you'd like to join our Facebook group – we have 20,000+ members and we talk and ask questions about travel (including Disney parks), creative ways to earn frequent flyer miles and hotel points, how to save money on or for your trips, get access to travel articles you may not see otherwise, etc. Whether you've read our posts before or this is the first time you're stopping by, we're really glad you're here and hope you come back to visit again!
This post first appeared on Your Mileage May Vary