It's really nothing more than a silly prank, but it's the kind of thing that could really annoy people, especially when they're in need of the "real deal."
It's this:
Why is an electrical outlet so horrible? Because it's fake. It's a sticker.
Whoever put up this fake sticker of an open outlet at the airport, you are now my enemy for life. pic.twitter.com/TYEJKmY6Zg

— Brandon Ewing (@Atrioc) August 6, 2018
Yeah…instead of playing Ring & Run or calling a stranger, asking if their refrigerator is running, and, after the person says it is, then telling the person they better go catch it (Do kids still do either of those nowadays?), they go on the internet and buy stickers that look like electrical outlets. Apparently it's all the rage and there are a bajillion of them being sold on websites.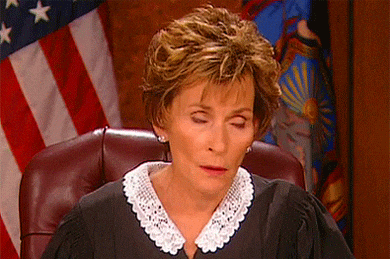 Meanwhile, people nowadays really rely on their phones to help them get things done quickly and efficiently, especially if their plane is delayed or cancelled. Lots of airports STILL don't have nearly enough electrical outlets, so if your phone needs juice and you don't have a battery pack to charge it with (FuelRod, anyone?), to see an open outlet and find out it's just a sticker, well, it could make a bad day even worse.
How can you tell the difference between real and fake?
Honestly, from a distance, you probably won't be able to tell. Once you get closer, if you can see the outlet has any sort of rip or dog ear, like the one in the tweet above, it's a sure sign that it's fake. But also keep in mind that true outlets are never flush to the wall – they stick out about 1/8″. So you get even more close, you'll be able to see if the outlet is actually 3D or flat and just made to look 3D.
And then you won't be the victim to some prankster's little joke.
Like this post? Please share it! We have plenty more just like it and would love it if you decided to hang around and get emailed notifications of when we post. Or maybe you'd like to join our Facebook group – we have 13,000+ members and we talk and ask questions about travel (including Disney parks), creative ways to earn frequent flyer miles and hotel points, how to save money on or for your trips, get access to travel articles you may not see otherwise, etc. Whether you've read our posts before or this is the first time you're stopping by, we're really glad you're here and hope you come back to visit again!
This post first appeared on Your Mileage May Vary