United Flight 1562 from Eagle County, Colorado was headed towards EWR when it had to be diverted shortly after takeoff.
Why? There was a passenger who was coughing and sneezing.
Yup. The mere thought that this passenger might be sick made a small handful of the other passengers distressed enough that they became disruptive and wouldn't follow the flight attendants' instructions. So the plane had to land at Denver International Airport, where the police were waiting.
According to 9News.com, the three disruptive passengers were removed, and the plane continued on to Newark
As it turned out, the person had no fever and was not sick – he was suffering from allergies.
No one was arrested.
And all I'm thinking is…really? Is this what we're coming to as a society? Really?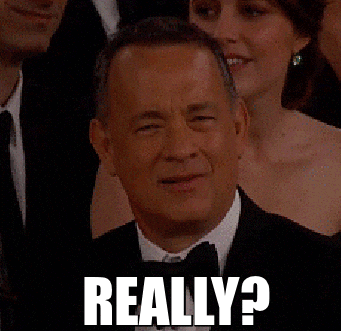 People need to calm down a little. Maybe more than a little. And definitely not get all of their information from headlines on Facebook and Twitter.
Obviously, I wasn't there so I didn't see exactly what happened. But the advice I'd give them would all be common sense anyway.
About the disruptive passengers
They knew they were going on a plane – did they not think someone on it could potentially have a cold or allergies? I mean, not all sneezes and coughs are major. And if they were that concerned, why didn't they cancel their reservations to go on a 4-hour ride in a tin can with a few hundred strangers?
About the person with allergies
I totally get it…I have allergies too. But when they're really bad, I take some allergy medicine so my symptoms aren't as prolific and I don't look like I'm "Typhoid Sharon." And under the circumstances, since the person was going on a plane, granted, masks are impossible to get right now but cover your face with SOMETHING. A folded towel, etc. And maybe even make a small announcement to the people around you that you know you SOUND sick but it's really just allergies.
But I really just want to tell everyone to calm down. Yes, I'll grant you this whole thing is very serious. But panicking about every little sneeze, and buying every roll of toilet paper and bottle of hand sanitizer so there's not enough for anyone else, is a little overkill.
Like this post? Please share it! We have plenty more just like it and would love if you decided to hang around and get emailed notifications of when we post. Or maybe you'd like to join our Facebook group – we have 11,000+ members and we talk and ask questions about travel (including Disney parks), creative ways to earn frequent flyer miles and hotel points, how to save money on or for your trips, get access to travel articles you may not see otherwise, etc. Whether you've read our posts before or this is the first time you're stopping by, we're really glad you're here and hope you come back to visit again!
This post first appeared on Your Mileage May Vary