After the TSA lines at MCO got so bad that even the Pre-Check line had a 10-minute wait ([sarcasm] OMG, TEN WHOLE MINUTES! [/sarcasm]), Joe looked into getting CLEAR. Around, on and off, since 2005, it's a third-party vendor that allows you to check-in with them instead of the TSA officers.
Joe finally decided to enroll us later that year (2018) after he got a four-month subscription to CLEAR, along with a free family pass so I would have it for free, too.
It was…OK. It had its issues, though…
The price of it wasn't bad, since he had gotten a free trial. There are also a bazillion other ways to get it for free or at a steep discount. This post goes through a couple of them.
The problem for us was some other things:
The registration process was a little bit of a mess. I won't go into the whole thing here – you can read it in this post. And since that was almost a year ago, maybe it's better now, I dunno. I hope it is.
The full registration process DOES NOT WORK for people who are under a certain height, and that includes people who rely on a wheelchair for mobility. The security is via biometrics of your fingers, and a retina scan. However, the way the machines are designed, they can't "see" the retina of someone who is extraordinarily short (like me), or someone sitting in a wheelchair, because the cameras don't angle that far down. It usually won't matter much, because they do either/or for verification and always start with a finger/biometric scan. But if I'm ever in a cast and can't use my ring hand, then what? What can I say…I was an occupational therapist for 23 years and it left a bad taste in my mouth that the registration process wasn't fully adaptable to everyone.
This one isn't really a problem as much of an observation. We have Pre-Check and THE PRECHECK LINE IS NEVER MORE THAN 10-15 MINUTES! Not even the day before Thanksgiving! So really, why bother?
Anyway, about 6 months after we started using CLEAR, Joe wrote a post about why/how we think it's just not worth it for us. All well and good, and we got to go back to the Pre-Check line. Yay!
So what happens? The AMEX green card is getting an update (he finally has to stop bugging me about my not wanting to get rid of mine) and one of its benefits is you receive up to $100 per calendar year in statement credits when you pay for your CLEAR membership with the American Express Green Card. This almost pays the fee for CLEAR each year since anyone can get a membership for $119 or less. You can also add three additional adults to your account for an extra $50.
He thinks that paying $69 for the 2 of us to get CLEAR for a year is a good idea, so we're apparently going to have it again.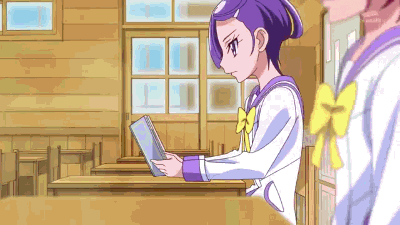 Like this post? Please share it! We have plenty more just like it and would love if you decided to hang around and clicked the button on the top (if you're on your computer) or the bottom (if you're on your phone/tablet) of this page to follow our blog and get emailed notifications of when we post (it's usually about 3 or 4 times a day). Or maybe you'd like to join our Facebook group, where we talk and ask questions about travel (including Disney parks), creative ways to earn frequent flyer miles and hotel points, how to save money on or for your trips, get access to travel articles you may not see otherwise, etc. Whether you've read our posts before or this is the first time you're stopping by, we're really glad you're here and hope you come back to visit again!
This post first appeared on Your Mileage May Vary