We all know that it happens. It might even have happened to you – you check in to your hotel, you get to your room and all looks good. Later on, you're getting ready for bed, you pull the covers back, and WHOA! There is NO WAY this is a freshly made bed!
They didn't change the sheets!?!?!?! Son of a….!!!
So you go downstairs and complain to the front desk and either someone comes up and gives you fresh sheets (and/or towels), or they give you a new room. Either way, here's what you can do to help stop that from happening…
For whatever reasons – poor communication regarding check out/check in, not enough time to get everything done, laziness, passive aggressiveness, etc. – sometimes hotel housekeepers wind up not changing the sheets in between guests. It's easy enough to tell…the sheets could be wrinkled, there could be hairs on the pillow, or (ew) stains somewhere. In fact, I found this on Reddit – apparently, someone left this note under the blanket:
Of course, that led to over 700 replies (because Reddit) about how they should have dated the note and the paper was yellow and maybe it was yellow from age, or it was fax paper that yellows faster, or maybe it was a stain from something else that was yellow, and whose responsibility was it to change the sheets, and this happened in all levels of hotels, and then the conversation switched to bed bugs and how they never wash the comforters and the hotel that had the squatter than moved from room to room, and then if you copy the note you could get a free stay and no you shouldn't do that and one person who had feces on his shower curtain and OMG, welcome to Reddit….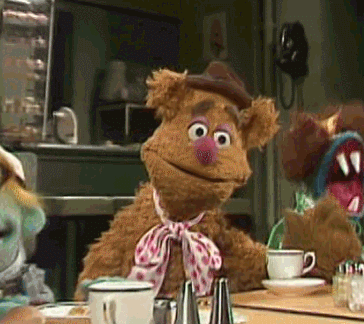 ANYWAY…
There's a very simple way to make sure they change the sheets.
Before you check out of the room, pull the sheets off, take the pillows out of the pillowcases, and ball them all up in the middle of the bed. If you want to be extra nice, add all the towels to the pile, too.
Granted, it won't help you. But it only takes a minute or two and it'll help guarantee that the next person in the room will get fresh linens and towels. And there's never anything wrong with doing something good for a total stranger, right?
Besides, you never know…maybe the person who was in your room just before you read this article and balled up his/her sheets and towels before leaving the room.
So you do it, too, OK?
Like this post? Please share it! We have plenty more just like it and would love if you decided to hang around and clicked the button on the top (if you're on your computer) or the bottom (if you're on your phone/tablet) of this page to follow our blog and get emailed notifications of when we post (it's usually just two or three times a day). Or maybe you'd like to join our Facebook group, where we talk and ask questions about travel (including Disney parks), creative ways to earn frequent flyer miles and hotel points, how to save money on or for your trips, get access to travel articles you may not see otherwise, etc. Whether you've read our posts before or this is the first time you're stopping by, we're really glad you're here and hope you come back to visit again!
This post first appeared on Your Mileage May Vary