Broadcasting the news is very serious business, but sometimes I guess news journalists just can't help themselves. Case in point…
It was first reported a while back that an American Airlines plane had to be evacuated at Raleigh-Durham International Airport upon landing because the odor from a passenger's flatulence was making people sick, with headaches and nausea. As it turned out, the initial report was full of hot air.
"We did have an aircraft from Charlotte to RDU this afternoon, that landed at 2:19 p.m. ET, and arrived the gate at 2:21 p.m. ET, that is currently out of service for an actual mechanical issue – and odor in the cabin," American Airlines spokesman Ross Feinstein told the Associated Press. "But it is not due to 'passed gas' as mentioned."
Meanwhile, it was all KPRC anchor Sara Donchey could do to keep a straight face when reporting this bit of news.
Yeah so, she laid an egg with this one. But as a 12y/o boy living inside a XX-y/o woman's body, I totally get where she's coming from. But seriously, I'm glad the story was fake and no one was in danger, because sometimes that's not the case.
No, really. Read on…
A similar sort of thing happened not so long ago – an elderly man on budget Dutch airline Transavia was continually passing gas and he would? could? not stop, even when the pilot asked him to. So two irate passengers sitting near him took matters into their own hands and started a fight with the older man. The plane, which was headed to Dubai, had to make an emergency landing in Vienna, where armed police boarded the plane to remove the men who were fighting with the farting man.
But wait! There's more!
In 2006 (or 2013, depending on which story you read), American Airlines had to bring bomb-sniffing dogs onto a plane after multiple passengers mentioned a sulphur-like smell. Everyone was worried about someone setting off a bomb, but turned out it was just a passenger who was trying to mask the smell of her passing gas by lighting matches on the plane (which is, of course, illegal). She apparently had a medical condition.
I would hope so.
Pity it's not Christmas season or we could all go into a rousing rendition of "Do You Hear What I Hear?"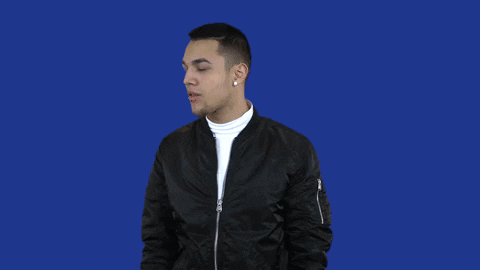 A tip of the hat to Michael G. for the heads up about this story. It certainly was a ripper!
Like this post? Please share it! We have plenty more just like it and would love if you decided to hang around and clicked the button on the top (if you're on your computer) or the bottom (if you're on your phone/tablet) of this page to follow our blog and get emailed notifications of when we post (it's usually just two or three times a day). Or maybe you'd like to join our Facebook group, where we talk and ask questions about travel (including Disney parks), creative ways to earn frequent flyer miles and hotel points, how to save money on or for your trips, get access to travel articles you may not see otherwise, etc. Whether you've read our posts before or this is the first time you're stopping by, we're really glad you're here and hope you come back to visit again!

This post first appeared on Your Mileage May Vary