Joe and I don't have kids. That's not super unusual in today's world, but on top of that, we're both only children so we never had nieces or nephews, either. So our experience of flying with babies and children has been limited to the kids who happened to be aboard the planes we've been on. As you can imagine, some have been wonderful (and when they are, I make sure to complement the caregivers) and others have been….not.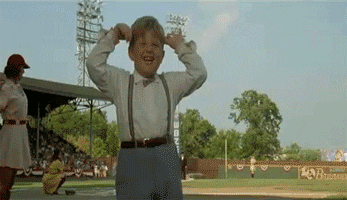 Anyway, if there's any group of people who know a thing or two about flying with children, it's flight attendants. And I know several of those. So I asked them a simple question: "If you were to give advice to parents of babies and children of what to do when they're on a flight, what would you tell them?" The responses I got were plentiful and, from what I can see, very helpful. There's some overlap but also some differences, since they're from different airlines that each have their own way of doing things. So if you're flying with kids, read on…
NOTE: The names (and possibly gender) of these flight attendants have been changed; save for fixing typos here and there, what they've written, and what airline they work for, has not 😉
"BRIANNE" FROM BRITISH AIRWAYS
"I have worked for British Airways for 6 years, and have been fortunate to travel extensively international throughout. I wanted to share some of my top tips for families when flying Longhaul."
Our airline offers complimentary 23kg in world traveller (economy) and for those of you lucky to travel in Club World (business) or First the luggage allowance is very generous at 2 pieces at 30kg. You can also bring onto the plane 2 pieces of hand luggage – I would suggest keeping your smaller bag under the seat in front of you so you can easily access your water, any medication and your phone/tablet/kids toys etc. I would strongly advise that you always pack a change of clothes in your hand luggage, just in case you checked baggage decides to take a little detour en route to its final destination!!
If you have special dietary requirement or would like to order a child's meal make sure this is captured when booking. Kids eat first is our family policy, so we will make sure the children are taken care of and then you can enjoy your meal in peace.
Families have priority for the bulkhead seats with access to the skycots – try and reserve these seats in advance as it will make your life much easier, as you won't have the little one on your knee for the entire flight!
Check in opens 24hrs in advance. Make sure you check in online early to secure seats together with your family.
For those of you lucky enough to be travelling in our premium cabins, your ticket enables you to access one of the BA lounges. If you have access make sure you drop by, I would strongly recommended dining in the lounge if you can pre-flight, as this will enable you to maximise your rest and get the most out of your bed on board once air borne.
Always bring a large bottle of water with you – helpful if you find you are sandwiched in by the window and don't want to disturb your neighbour by getting out of your seat.
On all long haul international flights with premium airlines you will be served a full complimentary bar service with both alcohol and soft drinks. You will also receive complimentary meals, one after take-off and one just before landing. Depending on the length of the flight you may also be offered a mid-flight snack. On BA we also offer snacks in the galley area, don't be afraid to pop your head in and ask the crew members. I know it can feel a little strange and as though you are intruding into 'their area' but honestly it's no problem at all! I would suggest bringing your own snacks for the family too, as on long haul flights you never know when hunger might strike!
Though all long-haul premium airlines offer seatback inflight entertainment system I would suggest bringing some form of tablet device pre-loaded with movies and TV shows for you to watch in case you don't fancy anything showing that month. Inflight entertainment content changes monthly, so hopefully you're outbound and inbound flights will fall in two different months so you can have a new offering on each sector! We also have a selection of popular games on the inflight entertainment to keep the kids occupied!
All of the newer Longhaul BA aircraft (A380/787) have in seat charging points so if your phone/tablet runs out of battery you don't need to worry!
All children will be given a 'skyflyer' pack upon boarding the aircraft with games and colouring in items, to keep them occupied on the flight. I would also suggest speaking with your cabin crew and asking if your little ones can visit the cockpit upon landing. Our BA pilots love to have visitors to the flight deck and the children who visit certainly never forget it!! We also offer 'skyflyer' log books which the pilot will sign (just ask a member of the cabin crew for a book). Many children keep these books throughout their life and cherish the memories into adulthood. I also like to give the children a chance to sit in our first class suites en-route to the cockpit, they really enjoy experiencing the premium suites and always take a picture to make all their friends and family jealous!
"AL" FROM DELTA
Seats: Based on the fare you purchase and depending on when you buy and for what route (also, if you buy from Delta directly [ALWAYS the best idea], you may or may not get to pre-select your seats. If you do, that's always best, as you'll have the best chance of getting to sit together. Of course, things like weather, maintenance issues, etc may cause your seats to get separated, but it's best if you check in with the gate agent working your flight – at the gate – an hour before your flight departs just to make sure everything is as set and ready as it can be. Remember, Flight Attendants do not have direct control over seat assignments – that work is best left to the gate agent before boarding. The idea of "we'll just figure it out once we're on board" is NEVER a good idea. Also, if you're bringing a car seat and want to have it on board and in a seat, you must purchase a seat for it. It can go in any seat in the row, except for in emergency exit rows or one row in front or behind those. Otherwise, you'll "gate check" your car seat and it will meet you in the jet bridge upon arrival. If you're connecting, you'll pick it up and take it to your next gate/flight. Same goes with strollers – make sure to get a pink gate check tag from the gate agent, take it down the jet bridge and fold it up to be left in the designated area (look for signs or ask an employee to direct you).
Pre boarding: Most flights offer pre boarding at the start of the boarding process, so be to the gate early and be ready. If you miss the pre boarding process, you'll board with your respective zone.
Milk on the plane/warming bottles: We do have very limited supplies of milk on the plane, but, as always, it's best if you bring your own. We can assist with warming up a bottle, but are unable to store any medication or heat any food.
Baggage: Good moms and dads always have EVERYTHING they need with them, which is important, but do make sure things are organized. Zipper bags, hard-sided plastic Tupperware-style containers, color coding (so it's easier to see) will all play in your benefit. Many Delta aircraft have charging ports, in seat entertainment, etc, and Delta Studio is the free streaming service to stream movies and TV shows to your own device over WiFi for free. These are big wins, but it is best to have your own set of electronics if your kids are into that. Make sure to bring your headphones! Most kids like the over the ear style and not the earbud style, which are what are offered on board for sale, when they are. Also, when booking your flight on Delta.com or through the Fly Delta app, you know EXACTLY what type of plane on which you will be flying and every sort of "digital amenity" that is offered on board. Seating: All twelve (yes, twelve) different type of aircraft in the Delta fleet have different seating arrangements. When you book or are checking in, take a look at the seating arrangement. Decide how you and your family want to be split up and who wants to sit by who BEFORE you get on the plane. That way, your kids (and your significant others) will know exactly who is sitting where and it will make the boarding process much less stressful.
Lap children: Kids under age 2 fly for free when seated on your lap. You may only have one lap child per row, so, if you have lots of little ones, plan accordingly.
Bring a sippy cup: if your kids are comfortable with them, they make flying a whole lot easier. The plane is traveling at 550 miles per hour – you can imagine that it will shake and bump around from time to time, as well as kids will be kids. It'll make the chance of liquid accidents slim to none.
Food: On most flights (over 250 miles), you'll have the choice of two complementary branded snacks (they are frequently changing, to keep things fresh), which, as of this writing, are our Biscoff cookies or pretzel snack mix. Any flight over 600 miles will offer up four complementary snacks, currently the two listed before, plus a KIND Bar and Classic Almonds. On longer flights, you'll usually be able to choose from a selection of all day snack boxes or even fresh food, which is typically on flights over 900 miles / 1500 miles, respectfully.
Allergies: make sure Delta knows ASAP about any peanut or other allergies. While we cannot promise to offer an allergen-free environment, the common peanut allergy can be placed on your reservation. Delta has policies in place to take as much care as reasonably possible for those with allergies.
Baby carriers: can only be worn after take off and before landing. During taxi, take off and landing, you can safely keep your child in your arms with your seatbelt fastened around you (baby goes on top of the seatbelt in your lap – it's the safest place for them). Also, child booster seats may be used while we are in the air, they just must be removed and properly stowed for taxi, take off and landing.
Common courtesy: please do your best to keep your seating area clean. Kids will be messy, which is completely understandable, but remember the people around you, your fellow fliers, who certainly appreciate you taking an extra moment to pick up after your child and, if they're old enough, everyone will appreciate you taking a little time to turn made messes into teachable moments. If your child likes to scream, it will mean the world to the people around you if you, politely, bring and offer ear plugs or other "nice" gifts. We're all in one big metal tube together – a little common respect and civility to and for those around you goes a very long way.
We (mostly) love kids: most flight attendants will do everything they can to help make your travel experience stress free and enjoyable. Many of them are moms and dads, themselves. We get it. But, if you take just a little extra time to prepare yourself and your family for the journey, you will be way ahead of most other fliers. Having lots of stuff to play with, toys, things that don't make a big mess, coloring books, etc, really make the experience better for them and for everyone. Flight attendants both notice and appreciate well behaved children. Many will complement and thank you for having such great kids – and who wouldn't want to hear that? So, the more you can prepare them to clean up after themselves, make eye contact, say please and thank you, etc, the better and happier everyone will be. First time flyer? Let us know! We love to make things special and fun for them.
Have fun: the journey can be just as exciting as the destination, especially for children that have a natural curiosity about the world. You may not know exactly what to expect once on the plane with them, but, if you've done some leg work beforehand, you will have prepared them the best that you can.
"BILL" FROM NORWEGIAN AIR
"I'm a Flight Attendant for Norwegian Air. I only do the long haul operation so my flights average about 9-11 hours. I can definitely provide you with some tips and suggestions for parents traveling with young ones on long flights."
Bring plenty of things to keep the child occupied (within the carry-on limitations). My airline has free entertainment built in to each seat (you just need to provide your own headphones or purchase them on board). If your child is using an iPad or other electronic device make sure they are using headphones as to not disturb others on the plane.
Bring snacks. On my airline you can bring anything on board that you can get through security. If you buy candy or food in the airport (after you go through security) you can bring it on the plane. Hungry children usually aren't the happiest or most well-behaved children. You can, of course, purchase snacks on board. Norwegian is a low-cost airline so, unfortunately, nothing is free (except water by the glass). Bringing your own snacks can save you money and frustration in case your favorite snack is sold out or not available on board.
For safety reasons children may not sleep on the floor. Many parents do not understand this rule and think hiding their sleeping children with blankets is the way around it. In case of unexpected turbulence your child may get injured if they are on the floor and not in a seatbelt. For this same reason PLEASE do not let your child play in the aisles. I know it may be difficult to keep your child seated, especially for a long flight, but children who are free to play in the aisles may get injured by unexpected turbulence or by service carts that are brought through the cabin. If your child needs to burn off some energy walk WITH them through the cabin as quietly as possible as to not disturb other passengers. I know it's difficult, but it is very much appreciated by the other passengers AND the cabin crew…especially on a night flight.
If your child is sleeping across your lap or across the seats make sure their head, feet, hands, and arms are out of the aisles. The cabin crew can't always see a little foot sticking out and we don't want anyone to get hurt by a service cart or by anyone trying to walk by.
If your child starts crying or throwing a tantrum, PLEASE take the child into a lavatory to try to calm them down. Many people think that carrying a crying baby through the cabin will calm the child, but it ends up just being a disturbance to the entire plane. You're welcome to stay in the lavatory as long as you need to just as long as the seatbelt sign is turned off.
If you bring your child into a galley (the place where the flight attendants prepare the meals, drinks, and relax during the flight) that's OK for a very short time as long as it's not during the main meal service or drink service. Also, while your child is in the galley be sure to stay with them and don't let them play on the floor. One, the floors on airplanes are full of germs, and two, they may get injured by any number of things the cabin crew uses in the galleys including hot liquids, heavy carts, large bottles, etc.
The pressure in the airplane is going to change. This has different effects for different people. Most children and infants experience pain in their ears. They, most likely, do not know the reason why this is happening and it may be scary for them. For an infant you can try giving them a pacifier or something to suck on during ascent and descent. This will help with the pain. For older children you can try chewing gum (please dispose of it in a napkin when finished with it) or even a product called "Earplanes". They are like earplugs that help regulate pressure and alleviate pain. I've used them on flights before and they are AMAZING! Available at Wal-Mart, Walgreens, and other drug stores/super stores.
This is a tip for both children AND adults. PLEASE WEAR SHOES WHEN WALKING THROUGH THE CABIN AND WHEN USING THE LAVATORY. The floors in the lavatories get VERY dirty throughout the flight and you never know if something sharp has been dropped on the floor. At your seat it may be more comfortable to remove your shoes or loosen your laces, but again, walking through the cabin or using the lavatory…SHOES ON!
Only certain carseats are allowed to be used on airplanes. Check your carseat to see if it is airline approved (it should say on a sticker somewhere). With Norwegian, the carseat MUST be placed at the window seat. If it is a wide-body plane with two aisles, the carseat MUST be in the very middle seat of the middle section or at a window seat. In the unlikely event of an evacuation the carseat could end up blocking someone's exit from a row. This is the reason for the very specific placement of carseats.
If your child is sleeping across your lap or across the seats or even in a bassinet which is offered on some flights and the seatbelt sign comes on, you MUST find a way to put the seatbelt on the child. If this means waking them up I'm sorry. I know that's the last thing you want to do, but there's a reason the seatbelt sign is on (whether you actually feel turbulence or not) and for the safety of your child and others, they must be in a seatbelt. If the child is in a bassinet, they MUST be removed from the bassinet and placed in the child seatbelt provided by the cabin crew. Again, I know you don't want to wake your sleeping baby, but the bassinets do not have seatbelts and your child could fall out if unexpected turbulence occurs. No one wants that to happen.
Phew, I think I thought of almost everything. Traveling on long-haul flights is a challenge for everyone. It's even more of a challenge with young children. Please know that the cabin crew understand that it is difficult, but it makes our jobs much easier and the other passengers much happier if parents at least TRY to keep control of their children. Easier said than done sometimes. Sometimes, it's a better option to just to find a babysitter or a relative to watch the child at home, but if your child is traveling with you, keep the above tips in mind to make the trip a little less stressful for everyone!
"CHRISTINA" FROM SOUTHWEST
"I'm a flight attendant of 10+ years and a parent as well, so I thought I'd share some advice to those of you are new to traveling Southwest."
We don't assign seats. You need to get on 24 hrs in advance to CHECK-IN for your flight to get an early boarding pass.
We offer family boarding for passengers traveling with children 6 and under. You line up behind the pre-boards and you board after the entire A group has boarded (60 people).
We don't have milk on the airplane. If you have a baby or toddler, grab that in the airport (the coffee places will have it).
You get to check 2 FREE bags (50lbs or less) EACH. Utilize this service. It makes your experience a million times easier and more enjoyable. You also get an additional 2 unchecked bags. I would have a diaper bag and a kids bag.
There are not plug ins on the plane so make sure the kids iPads and games are charged. Also, kids are required to wear earphones if they are utilizing a portable electronic device.
Our planes are 3 seats, center isle, 3 seats. Know how you want to be paired up before boarding.
Lap children (under 2) travel free when you add them to your itinerary. You can seat 4 in a row if you have 1 in your lap.
We have lids and straws for kids' drinks so a cup is not necessary.
On flights under 2 hrs, peanuts and pretzels are offered (Note from Sharon: Effective August 1, 2018, peanuts will no longer be an option). Longer flights will have a snack (breakfast bar, Chex mix, cheese-itz, or something similar). I strongly recommend bringing your own additional snacks.
Let a customer service agent know if you have a peanut allergy. You will pre board. You will get a paper to give to your flight attendant and we will happily offer passengers pretzels instead (Note from Sharon: This will not be an issue effective August 1, 2018, as peanuts will no longer be an option).
Car seats have to go closest to the window (can't impede your exit IF in an emergency).
Tag your stroller with a customer service agent. You will tear in down and leave in the jetway. It will be in the jetway when you exit.
99% of our flight attendants are happy to help with anything you need. 🙂
Baby carriers can only be worn after take off and before landing (under 10,000 feet is considered critical phase of flight. The reason we ask you to unclasp them is evidence has shown in an emergency the impact would actually crush your baby so it's a safety thing.
Tips from a seasoned flyer:
— bring lots of entertainment (color books, sticker books, iPads, Clay, little Disney figures) and a trash bag for all the stuff to clean up and toss when the flight is over.
— flight attendants are very appreciative when your bigger kids are well educated on how to fly in an airplane (wear their seatbelts, look up from iPad or game boy to order their drinks and be ready to accept them, clean up after themselves).
–
- bring baggies to put your poopy diapers in and give them to your flight attendant when exiting bathroom. Those yucky bathrooms are tiny and the smell lasts all day.
— be courteous to the crew members. Kids require a lot of extra and if there are a lot of kids on a flight (like going to Disney) the planes are usually trashed when the flights are over. The flight crew has to clean this up. And cleaning up 20 piles of crunched up chips is overwhelming when trying to turn flights quickly for the next group to board.
–
- ask for wings and get pics with the pilots in the cock-pit. We love making your trip special!
Like this post? Please share it! We have plenty more just like it and would love if you decided to hang around and clicked the button on the top (if you're on your computer) or the bottom (if you're on your phone/tablet) of this page to follow our blog and get emailed notifications of when we post (it's usually just two or three times a day). Or maybe you'd like to join our Facebook group, where we talk and ask questions about travel (including Disney parks), creative ways to earn frequent flyer miles and hotel points, how to save money on or for your trips, get access to travel  articles you may not see otherwise, etc. Whether you've read our posts before or this is the first time you're stopping by, we're really glad you're here and hope you come back to visit again!